VISION
To be a leading municipality in the provision of quality services to its employees, residents and general public.
MISSION
To provide quality services that are affordable, accessible, sustainable, and equitably distributed to all.
MANDATE
Land use control, infrastructure development and offering quality services to the citizens
CORE VALUE
Seamless service
Team spirit
Responsiveness
Accountability and Transparency
Timeliness
Efficiency
Goal oriented
Integrity
Customer focus
CORE FUNCTIONS
Collection of revenue
Issuance of rates clearance certificate
Issuance of single business permits
Building inspection
Recommendation for approval of building plans
Supervision of infrastructure development and maintenance
Issuance of registration certificate
Guiding and counselling
Organization and coordination of public participation
Policy formulation and governance
OUR CLIENTS INCLUDE
All municipal residents
Development partners, local and international organizations
Financial institutions
Government agencies (MDAs)
General public
All county staff.
OUR SERVICE STANDARDS
The municipality is committed to adhere to the following standards;-
Professionalism
Provision of clear and concise information
Confidentiality
Prompt and courteous service
Prompt response to queries
Continuous improvement and adherence to best management practices
MUMIAS MUNICIPALITY ACHIEVEMENTS
Implementation of  2018/19 Kenya Urban Support Program projects.
Landscaping of Mumias Municipality offices phase I and II
Rehabilitation of Mumias old bus park
Ensure maximized revenue collection as seen in revenue monthly reports
Construction of modern bus park at the  Triangle area
Construction of Non Motorized walk ways within the CBD
Preparation of five year strategic plan
Preparation of solid waste management plan
Preparation of Municipality Logo, Flag and Branded materials
Construction of Economic Stimulus Market at the Triangle
Construction drainages within the CBD
CPA Aggrey Musindalo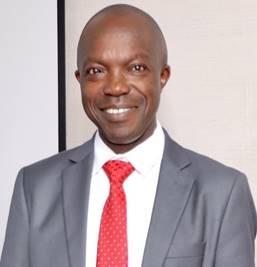 Duties and Responsibilities
Overseeing the affairs of the Municipality or Town.
Exercising executive authority as may be delegated by the Municipal Board/Town Committee.
Developing and adopting policies, plans, strategies and programmes for efficient running of the municipality/township
Formulating and implementing integrated development plans.
Controlling land use, land sub-division for various development purposes as may be delegated.
Promoting and undertaking infrastructural development and services within the Municipality or Town as may be delegated by the County Government.
Developing and managing schemes, including site development in collaboration with the relevant National and County Agencies.
Maintaining a comprehensive database and information system for the municipality or town.
Enforcing the fees, levies and charges as may be authorized by the County Government for delivery of services.
Ensuring provision of services to its residents.
Initiating new laws or making recommendations for issues to be included in the laws.
Implementing national policies and policies of the County Executive Committees as they affect the Municipality or Town.
Enforcing compliance with Constitutional provisions on Consumer Rights, fair administrative action, Bill of Rights and Values and Principles of Public Service.
Preparing the Annual Appropriation Bill and submitting it to the County Treasury for consideration and transmission to the County Assembly for approval.
Coordinating and facilitating citizen participation in the development of policies and plans and delivery of services.
Implementing policies for fire and disaster management.
Promoting a safe and healthy environment.
Performing such other functions as may be delegated from time to time.
Eng. Mohammed Mukhwana HSC
Board Chairperson
Msc Airport Planning and Management from UK, Bsc Civil Engineering from Makerere University, Certificate in Professional Aviation, Private Pilot Licence from East Africa Flying School Soroti. Professional Affiliations Reg. Engineer (Engineering Registration Board of Kenya Corporate member(Institute of Engineers of Kenya) Awards:- Head of State Commendation. He Worked in the Ministry of Works as Highway Engineer, Ministry of Transport as and Airport Engineer, Technical Co-operation Bureau in Botswana as a Civil Engineering Instructor and Kenya Airports Authority as General Manager Engineering Services. Board Membership 2008-2014- Kenya Sugar Board 2016-2021 – BOM Chair Busombi Secondary School Currently BOM Chair Namulungu Muslim Sec School Currently Board member Jamia Medical Centre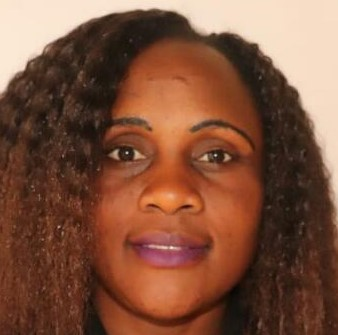 Dr. Lucy Mandilah
Vice Chairperson
She is a Senior Lecturer of Applied Linguistics at the Department of Language and Literature Education, Masinde Muliro University of Science and Technology (MMUST), School of Arts and Social Sciences. Currently, she serves as the Deputy Director, Institute of Indigenous Knowledge and Cultural Studies at MMUST; Director, Kenya National Chamber of Commerce & Industry-Kakamega Chapter. Lucy has vast experience in postdoctoral research fellowship; an Alumni of the African Research Excellence Fund; the Ife Institute for Advanced Studies and Fellow, Royal Society of Tropical Medicine & Hygiene and ASSAf-TWAS-AAAS. She brings 14 years of professional experience into multidisciplinary research and teaching at the University. She has sustained a research focus on Cultural Linguistics; Language, Gender and communication; African linguistics; Eco linguistics; Sociolinguistics; Language Planning and documentation; Language in Education; Phonetics & Phonology; Semantics; Morphology and Syntax. Lucy has attracted research grants within and outside the University; authored and co-authored over 25 peer reviewed articles in reputable journals.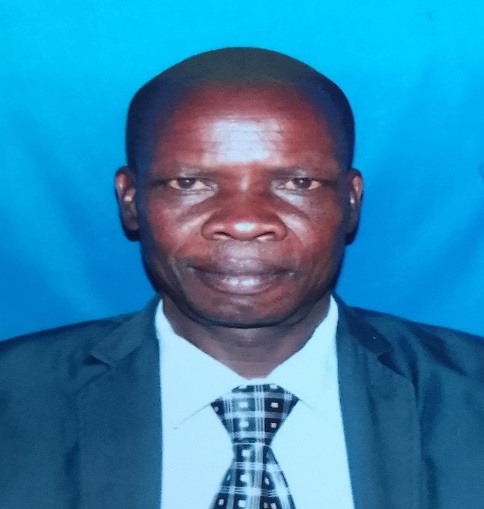 Mr. Ramadhan Omana Nyangweso
Board Member
Diploma in Social Work and Community Development Certificate in Dairy Development He was a member of Land Control Board Mumias West Sub County, Director and Vice Chair of Western Water Services. Worked as a P.T.A Chairman at St. Elizabeth Lureko Girls Secondary School, His Worship the Mayor in the Former Mumias Municipal Council and also served as the Chair of Town Planning committee and A large scale farmer.
Mr Patrick Shikuku Orembe
Board Member
Degree in Environmental Health from Mount Kenya University, Diploma in Pharmaceutical technologist and Computer Skills. He works at Kibabii University Health Unit as the head of the Pharmacy Department. Worked at St. Mary's Mission Hospital and had responsibilities such as pharmaceutical procurement and order processing.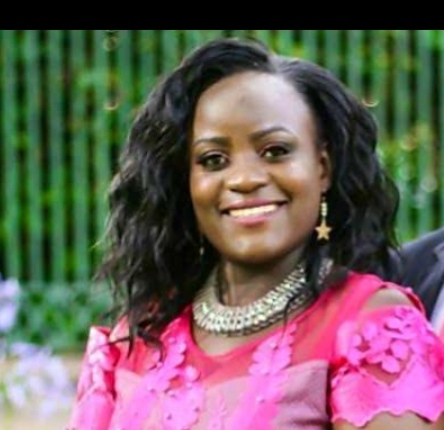 CPA Christine Nanzala Nyamoma
Board Member
Msc Finance and Accounting, Bachelor of Commerce Accounting option, CPA (K) Senior Management Course. Member of ICPAK and AWAK Currently working as Finance Manager at Everest Enterprises and has 16 years' experience in Finance and Accounting department.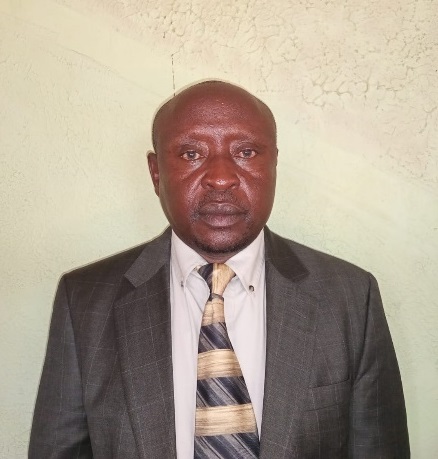 Mr. Billingtone Shiundu Odongo
Board Member
Diploma in Project Management, Certificate in Electronics and Instrumentation from Kenya Polytechnic and Certificate in ICT. He has work at Kenya Television Network as a Technician, Stella Vision as a Transmission Technician, Creative Space as a Digital Bill Board installer and Crone Tech Limited as an Installer Digital meters.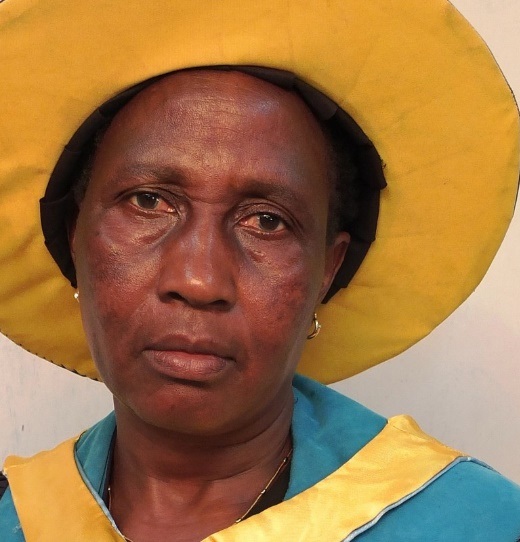 Dr. Beatrice Barasa
CECM Lands, Housing, Urban areas and physical planning
PhD. in Disaster Management and Humanitarian Assistance in climate change. MSc. in Environmental science education Bachelor's degree in the Sciences, specifically Chemistry and Biology, Played a pivotal role in community's sustainable development projects Former registrar at Masinde Muliro University of Science and Technology Lecturer in the Biological Sciences Lead Internal Quality Auditor, ISO 2008
Ms Faith Khamali Gitira
Chief officer Housing & Urban Development
Masters in Health systems management with Kenya Methodist University Ongoing Bachelor's degree in health systems management from Kenya Methodist University Diploma in Nursing from Mukumu school of Nursing Speciality in Reproductive Health Training in financial management from Kenya school of Government Training in leadership management and Governance for Health systems strengthening from Amref Health Africa A member of Kenya National Union of Nurses, National Nurses association of Kenya ,Kenya progressive Nurses association and Midwives Association of Kenya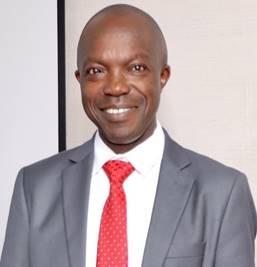 CPA Aggrey Musindalo
Municipal Manager (Secretary)
Bachelor of Commerce (Accounting) from Kenyatta University, CPA (K), M & E Certification from Kenya Institute of Management. Member of ICPAK and KIM. Has over 22 years' experience of Public Finance management in both private and public sectors. Worked in Government Ministries like Co-operatives, Special Programs, Economic Planning & National Drought Management Authority. Worked in bilateral donor projects funded by European Union, Nitras Finland and World Bank. Served in the Board of Kakamega Revenue Agency as Vice Chairman and later as a CEO and Chief Revenue Administrator
LAUNCH OF KUSP PROJECTS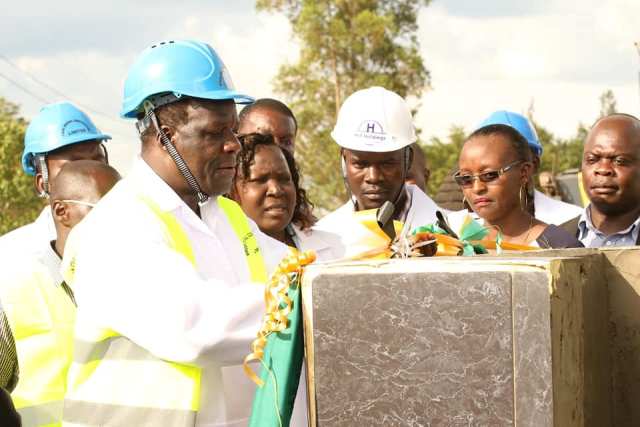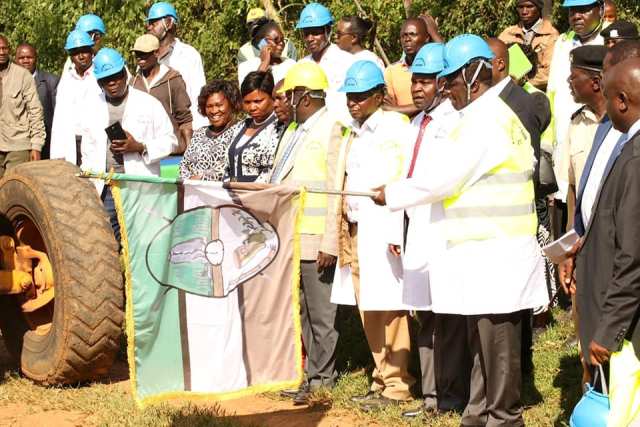 LAUNCH OF MUMIAS MUNICIPALITY AND SWEARING OF MUMIAS MUNICIPAL BOARD MEMBERS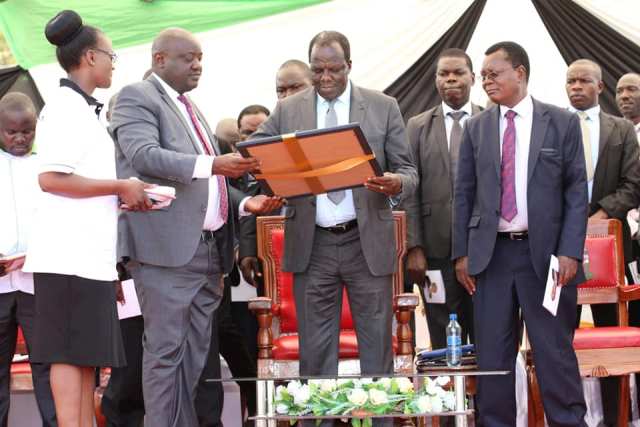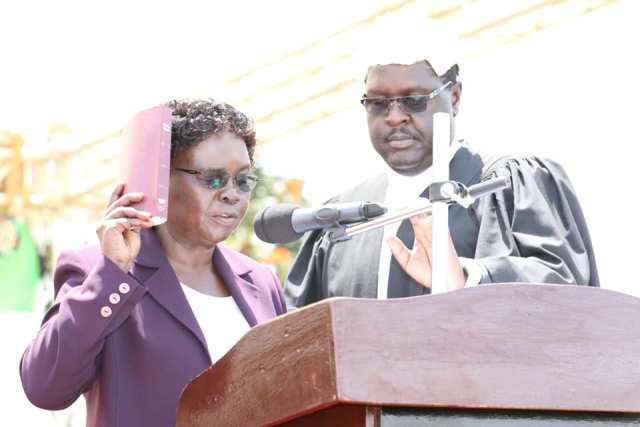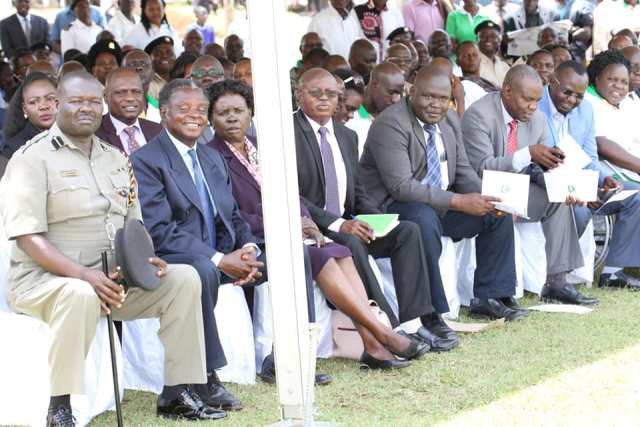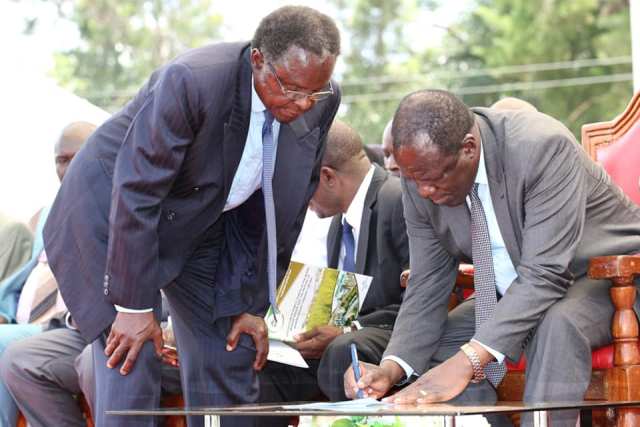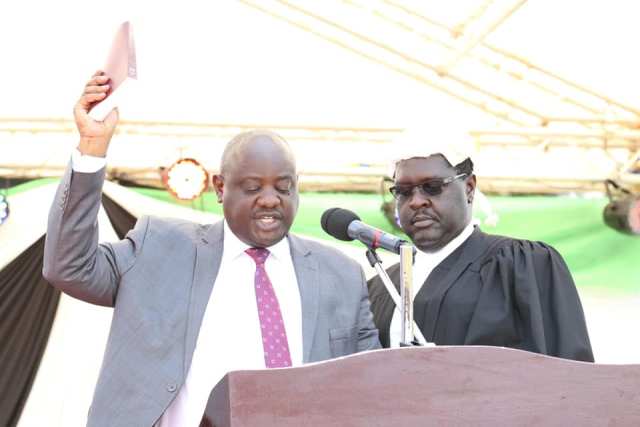 COUNTY GOVERNMENT OF KAKAMEGA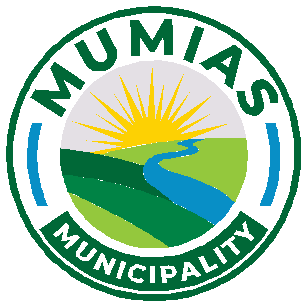 MUMIAS MUNICIPALITY
P.O  BOX 277-50102 Tel: 056-203-1133
MUMIAS
Along Hass-Posta road
Email: mumiasmunisipality@kakamega.co.ke
SERVICE CHARTER
VISION
A desired, livable, inclusive and enterprising municipality providing model urban services.
MISSION
To promote socio-economic development to diverse public through the provision of integrated, sustainable planned infrastructure, a clean natural environment, diverse recreational opportunities, superior services and affordable rates.
MANDATE
Land use control, infrastructure development and offering quality services to the citizens.
CORE VALUES
Responsibility                                                 Professional                                                   Responsive
 Nationalism                                                    Inclusivity                                                       Innovativeness
SERVICE MATRIX
| | | | |
| --- | --- | --- | --- |
| SERVICE | REQUIREMENT | COST | TIME FRAME |
| Issuance of business permit | Previous business permit | As per approved finance act | 30 min |
| Provision of market space | Using the available space | Depending on the goods displaced | Daily |
| Registration of social welfare group | Presentation of application forms and group constitution | 500 | 1 Day |
| Policy formulation and governance | Participations through contribution of views and ideas | Nil | As at when need arise |
| Removal of solid waste | Damping waste at designated sites | Nil | Daily |
| Construction / Rehabilitation of town access roads | Identification  / Prioritization | Nil | Based on availability of funds |
| Approval of building plans | Land ownership documents | As per fee and charges | 30 Days |
Any enquiries/correspondences/complains and compliments may be directed to Municipal Manager.
For more information contact Municipal Manager
Call: 0720458188
P.O BOX 277-50102, MUMIAS.
Email: mumiasmunicipality@kakamega.go.ke