County Public Service Board
KAKAMEGA COUNTY PUBLIC SERVICE BOARD (KCPSB)
ESTABLISHMENT
The KCPSB was established in June, 2013 in line with provisions of article 235 and Section 56 of the Constitution and County Government Act No. 17 of 2012 respectively.
COMPOSITION
It is composed of seven (7) members as follows:
CS CATHERINE RAINI OMWENO   MBS.
CHAIRPERSON CPSB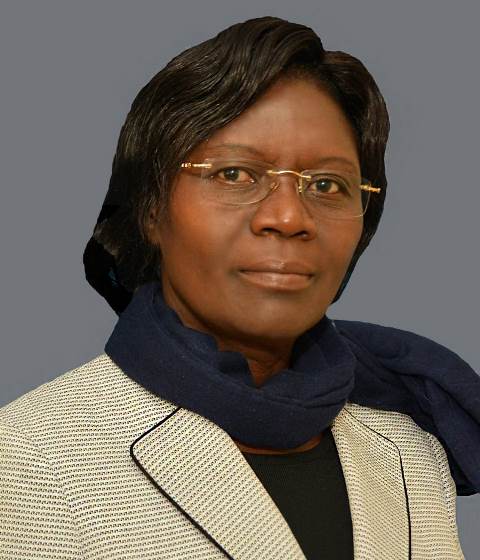 She holds a Master's degree in Business Administration from Moi University and a Bachelor of Arts degree from Punjab University, India. She is a CPS (K) Finalist and a member of the Institute of Certified Public Secretaries.  She is also a certified professional trainer and a career coach with a passion for people issues. In addition, she is a member of the Institute of Human Resources Management.
She has joined CPSB from the Public Service Commission where she served as Commissioner for six years.  She has wealth of experience and competency in Human Capital Management and leadership with exposure in both the Public and Private sectors. Specifically her career started as a Personnel Officer II in the Civil Service, risen to the level of Chief Personnel Officer. She has worked at Jomo Kenyatta Foundation as the Chief Administrative Officer; she has also worked for Care International as the Personnel Administrative Manager then served as a Group Human Resource Manager for CMC Motor Groups.
Her core competencies are in Organization Development, Performance Management, and Strategic Human Resource Management among others.
CPA JOHN A. W. SUBAI
VICE CHAIRPERSON, CPSB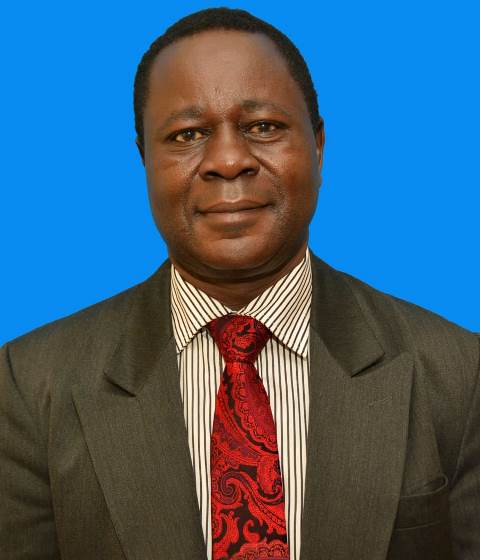 For fifteen years, CPA John A W. Subai worked for the United Nations Peacekeeping Operations in several Countries including East Timor, Liberia, Darfur, Kosovo, Democratic Republic of Congo and Mali.  He rose from the rank of Finance Officer through Chief Finance Officer, Chief of Administrative Services to Deputy Director of Mission Support overseeing major functions including Finance, Human Resource, Procurement, Supply Chain, Information Technology, Training and Medical.
He Chaired mission committees that provided oversight function for procurement (Local Committee on Contracts) and assets disposal (Local Property and survey Board).  At the missions, he also led the teams that were tasked with rollout of the International Public Sector Accounting Standards (IPSAS) and new UN IT system called UMOJA (an Enterprise Resource Planning System – ERP operating on SAP platform).  He was a member of the United Nations Field Review Committee that was tasked with the recruitment of UN peacekeeping staff, for all peacekeeping missions.
Before joining the United Nations, he worked for the East African Portland Cement Company Limited as the Financial Controller and later as a Business Development Manager.
He holds a Master of Business Administration degree from the University of Strathclyde (full time) in Glasgow, Scotland, United Kingdom.
He is qualified as a Certified Public Accountant from Strathmore College (now Strathmore University).  He is a member of the Institute of Certified Public Accountants of Kenya – ICPAK.
He has attended United Nations Senior Leadership Course in New York and United Nations Senior Mission Leadership Course in Buridisi, Italy.
CPA Subai is thus, well entrenched in Public Sector Financial Management Systems, Human Resource and Administrative Procedures and Processes.
 DR. WANGATIAH I. RALPH
MEMBER CPSB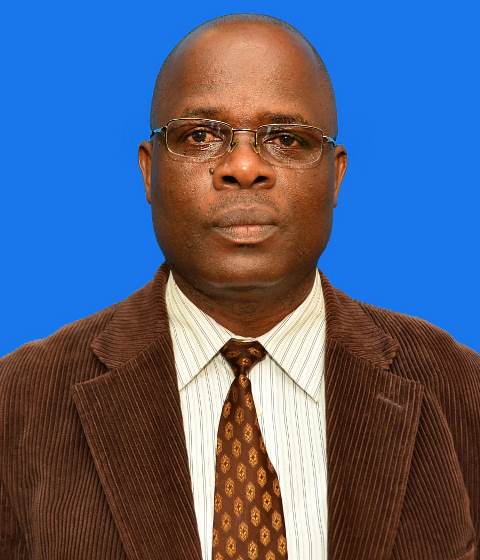 Dr. Wangatiah holds a Doctor of philosophy Degree in Linguistics from Maseno University with specialization in Pragmatics and Human Communication. He also holds Master of Arts Degree in Linguistics from Maseno University and a Bachelor of Education Degree from Moi University. He is a Member of the Association of English Language Educators and Researchers (ASSELER) and a member of the English Panel Curriculum Review at the Kenya Institute of Curriculum Development.
At the time of his appointment as Member of the County Public Service Board, He was a Lecturer of Linguistics and Communication studies and also in-charge of Mumias campus where he coordinated both academic and administrative functions on behalf of the University Management Board of Masinde Muliro University of Science and Technology.
As a member of the University management Team, he attended several training programs in the areas of Performance Management, Information Protection and Security, Employee relations and Information Communication Technology. As a teacher educator, Dr. Wangatiah has taught at Pwani University, Kibabii Diploma Teachers training College and Kaimosi Teachers Training College.
In community service, He also sits on several Secondary Boards of Management and on the Board of Management of Jamia Medical Centre, Mumias.
He is also the Director of the Royal Star Integrated Education Centre, a community based organization that carries out activities to empower and transform the society. In the area of theatre arts, He is a national facilitator, trainer and director being an active member of the Kenya National Drama and Film Festivals and the Kenya Music Festivals.
MR JOEL OMUKOKO ANYERA
MEMBER  CPSB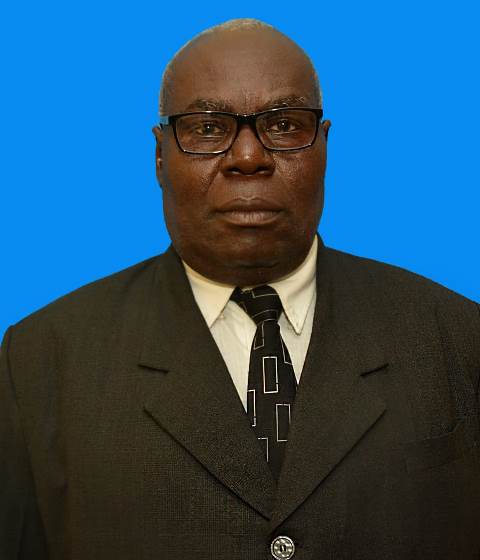 Mr Joel Omukoko Anyera is currently pursuing a Master Degree in Business Administration in Strategic Management at Kenyatta University, He holds Master of Arts in Planning from University of Nairobi and a Bachelors of Arts (Planning) from Egerton University, National Diploma in Business Management from Kenya Institute of Management. He is a registered and licensed physical planner with the physical planners Registration Board (PPRB), Elected Corporate Member of the Kenya Institute of Planners (KIP).
He has also attended courses in senior management, Performance management, Environmental Impact Assessment and Audit, Project planning and management, Finance for non-finance Managers, Communication skills Development for District physical planning officer and Environmental planning.
He brings to the board wide knowledge, skills expertise and experience in Strategic Management. He has previously worked as District Physical Planner in more than five districts and risen to Provincial Coordinator of Physical Planning. He has also worked as a part time lecturer in the school of Spartial Planning and Architecture at the Maseno University. At the time of his appointment as Member of the County Public Service Board, He was the deputy principal academics and Research Affairs at the Royal International College.
MR STANLEY  WERE
MEMBER CPSB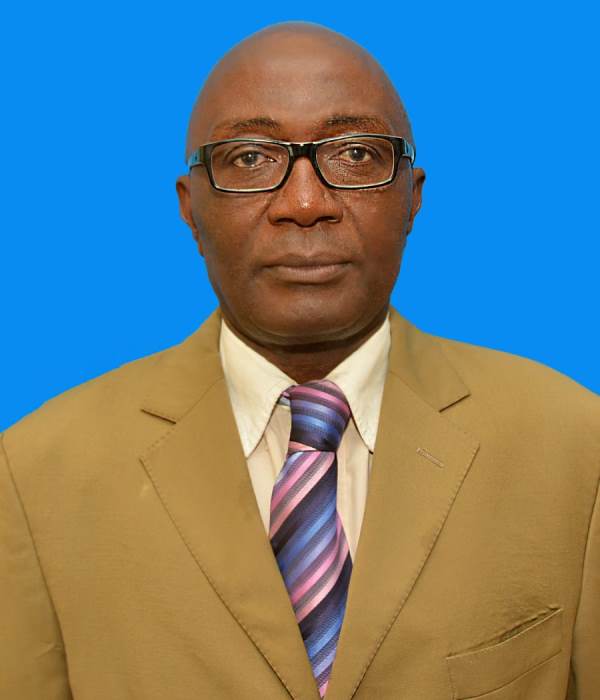 He holds a B.Sc.Mechanical Engineering (Hons) from Nairobi University and Post graduate trainings in Management and Strategy Development, Quality Management Systems (KEBS Nairobi/ISO), Team Building & Strategy, He is also a postgraduate member of the Executive development programme-Witts University SA, and Corporate Governance Training- the Institute of Directors.
He is an energy consultant ( Oil and Gas) ; and previously he worked for Galana Oil Kenya as the General Manager for International Sales, Mogas Group as the Chief Operating Officer, MGS International (K) Limited as the Managing Director, Petro Oil-Kenya as the Director of Regional Exports (East , Central and Southern Africa) and Country Manager - Rwanda ; Total Kenya Limited as the Specialities Manager, Caltex Oil (K) as the Lubricants Sales and Technical Services Manager prior to which he was the Product Engineer. He started his career at Mumias Sugar Company Limited leaving as a shift engineer in 1987.
He joins County Public Service Board having served on various East African boards including the Kenya Bureau of Standards as Chairman of the committee on standards for three years, corporate member East African standards council and most recently as Chair Technical and Operations committee of MGS International Group.
MRS SILVIA OTUNGA
MEMBER CPSB
A seasoned manager with hands on experience in  Policy Formation Employee Relations, Human Resources Management system, manpower planning, Recruitment and selection Compensation and benefits Talent/ career management, occupations, safety and health, Strategic Management and well versed with Kenyan Labour laws spanning over fourteen years.
Currently she's pursuing a PhD in Strategic Management at Kenya Methodist University, MBA in Strategic Management from University of Nairobi and a Bachelors of Business Management (Human Resource Management) from Moi University. She is Certified Human Resource Practitioner, full member of Institute of Human Resource Management (IHRM) and Kenya Institute of management (KIM)
She has also attended coursed in Balance Score Card, Employee Relations, Labour Laws, Occupational safety and health, strategic human resource management, Communication and customer services.
She brings to the board a wealth of knowledge, skills expertise and experience in Human Resource Management and Strategic Management. She has previously worked with Kenya Commercial Bank, Nairobi City Water and Sewerage Company, Kenya Methodist University, Delmonte Limited (K) and  Nairobi Club.
MANDATE OF THE BOARD
The overall goal of the Board is to have an effective and efficient Public Service in the County for excellent service delivery to wananchi. The specific roles of the Board as enshrined in the constitution include:
Establishing and abolishing offices in the Public Service
Appointing persons to hold or act in those offices, and confirming appointments.
Exercising disciplinary control over and removing persons holding or acting in those offices Following its establishment and pursuant to its mandate, the KCPSB has planned to undertake the following activities to promote and accelerate development of Kakamega County:
In the Short Term;
Focus will be on creation of structures, systems, procedures and policies necessary for efficient and effective functioning of the County Government. Besides these, key personnel to provide the requisite leadership and direction are to be recruited. These include Chief Officers, Sub-County Administrators, County Secretary and Principal Liaison Officer.
Determination and realization of an optimal staff level as well as the right mix of the necessary skills and meet the goal. To do this, the Board intends to procure services of an independent consultant to conduct a comprehensive audit on staff and facilities.
        2. In the Long Term, and considering that the County is endowed with a large human resource, the Board has planned to do the following, among others in order to promote development and creation of wealth in the region;
To ensure they recruit qualified personnel as and when required to offer the expertise in the various areas of work and enterprise in order to maximize on outcomes (quality, quantity, profit etc.).
In the event of any noticeable shortfall due to one or several reasons, the Board will endeavour to introduce/apply appropriate interventions to improve on outcomes. Such interventions will include, placing staff on training and/ or development programmes, benchmarking with other organizations within or outside the country and carrying out periodic monitoring and evaluation to ensure quality products and services the first time, and all times.