Ministry Lands, Housing, Urban Areas & Physical Planning
COUNTY EXECUTIVE MEMBER
MR. ALFRED MATIANYI,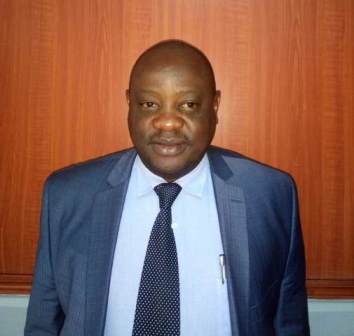 He is the CECM Member of the Ministry of Lands, Housing, Urban Areas and Physical Planning. Has a Bachelor of Commerce in business Management from Catholic University of Eastern Africa and a Diploma in Electronic Engineering from Eldoret Polytechnic. Has extensive experience and knowledge spanning over 15 years in civil works and ICT. Having been a Managing Director of various Infrastructure Companies his previous portfolio includes undertaking contractual work with established companies such as Ericsson, Huawei, Alcatel, ZTE, YU, Toyota Tsusho Africa, Kirinyaga Construction Ltd, Nzoia Sugar Company among others. He has worked in various countries, which include Uganda, Congo Brazzaville, Zambia, Gabon and Tanzania.
Cellphone No: 0722796546
Email Address: amatiangi@kakamega.go.ke
CHIEF OFFICER
PATRICK M. LUKOKO MISK
Chief Officer Lands, Housing, Urban Areas and Physical Planning. He is a full member of the institution of Surveyors of Kenya (Land Surveyors' Chapter). A Member of Environment Institute of Kenya. He has worked with Survey of Kenya department in the Ministry of Lands for over 20 years. He holds a Master of Science in Geospatial Information System and Remote sensing from Dedan Kimathi University of Technology and a Bachelor of Philosophy in Technology at University of Nairobi.
Cellphone No: 0702604475
Email Address: plukoko@kakamega.go.ke
The County Government of Kakamega has two municipalities which are units under the County Ministry of Lands, Housing, Urban Areas and Physical Planning. They are categorized as urban areas as stipulated under the Urban Areas and Cities Act of 2011. The two municipalities are Kakamega Municipality and Mumias Municipality and they are both managed by municipality boards. They both have municipal managers who are responsible for the implementation of the decisions and functions of the respective committees.