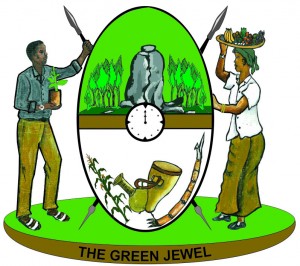 KAKAMEGA COUNTY GOVERNMENT
OFFICE OF THE GOVERNOR
ICT DEPARTMENT SERVICE CHARTER
PREAMBLE
This charter provides a blue print for the section with regard to provision of innovative and cutting edge technological services towards promoting efficiency and improved service delivery.
VISION
To be a leading county in providing of ICT and e-government
Mission
To be a leading section in providing effective, robust, innovative and enterprise level technology solutions which enables the county to meet goals and aspirations in accordance with the strategic plan and CIDP.
Mandate
The ICT Section is charged with the responsibility of designing, developing and implementing innovative information systems that have an impact on improved service delivery to the citizens of the county.
Core VALUES:
Confidentiality
Customer focus
Efficiency
Accountability and Transparency
Professionalism
Integrity
Teamwork
Core Functions
Formulation, dissemination, implementation of ICT policies, strategic plans and guidelines
Designing, installing and maintaining of the county network infrastructure and managing internet services to the county
Managing the procurement processes for ICT equipment and projects
Planning and budgeting of ICT section
Repair and maintenance of ICT hardware equipment
Designing, development and maintenance of county information systems
Managing the county website and email system of the county
Managing ICT projects
Capacity building in ICT skills and development
Offer ICT customer service and user support
KEY LEADING LEGISLATIONS FOR REFERENCE
The Constitution of Kenya 2010
The County Government Act 2012
The National Vision 2030
The CIDP and Section Strategic Plan
The National ICT Master plan
COMMITMENTS
Ensure information security for the organization
Be transparent, accountable and open
Maintain service level agreements with clients promptly
Internet and intranet services shall be provided to all the staff and service delivery centers with regard to policy
Ensure all your requests are executed to completion
Engage with our clients and partners
To automate all the county services so as to improve service delivery
Safeguard confidential and sensitive information.
Enable information mechanisms that are consistent, informative and usable
Translate complex technological issues and concepts into simple language
OUR CLIENTS INCLUDE:
All County Staff
Development Partners
Government Agencies
General Public
Our service standards:
We shall attend to our clients promptly as follows;
Within 10 minutes of visit
Answer all telephone calls promptly and courteously within three (3) rings.
Respond to all written communication immediately.
Collaborate with communication section to ensure the website is updated frequently
OUR CONDUCT
We shall operate as one sectional team and will
Listen to stakeholders and partners to understand their needs
Collaborate with internal and external stakeholders
Keep abreast of and present the technology innovations
Adhere to high ethical and professional standards at all times
OUR VALUES
we will:
Build a leading section by continuously improving and innovating
Provide sound advice which enables county to identify the optimal technology solutions and investments
Be a cost effective, agile and trusted section that consistently delivers high standards of service
Obligation of our clients
To be able to offer quality services to our clients in the most effective manner, our clients have an obligation to:
Be conversant with policies, regulations and guidelines in regard to services rendered
Utilize ICT equipment procedural and with care
Make timely requests for services required
Provide full, sincere and accurate information on services required
Provide feedback on quality of services rendered by our staff
Relate to our staff with courtesy and respect
Rights of our clients
Our clients have a right to:
Receive quality and timely services
Be served with courtesy and respect
Confidentiality of sensitive information
Lodge complaints when dissatisfied with services rendered
We encourage our clients to feel free and give us feedback on services rendered to enable us improve on quality of our service delivery.
SERVICE MATRIX
NO.
SERVICE
REQUIREMENTS
COST
TIMELINE
ICT equipment service and maintenance
·         Preparation of equipment maintenance schedule

·         SLAs with vendors

Free/cost of equipment replacements
As per approved maintenance schedule
1
Update an item on the county website
Written approved request through communication department;

A soft copy of the information;

Free
Within 30 minutes.
1
ICT equipment

Repair

Written Request;

Log on the help desk;

Equipment cost and budget
Within 10 working days.
2
Facilitation towards procuring ICT equipment
Written approved request;

Budget provision;

Availability in the market;

Free
Within 30 minutes.
3
– Provision of new network/repair

– Internet access connection

Written approved request;

Call from user;

Detection on the network

monitoring and trending

system

Network cost and Budget provision
For email: 1 hour

For network: depends on affected site

Diagnosis and response to ICT Security breaches

Detection on the network

monitoring and trending

system;

System logs;

Written request or call from

user;

Free
Continuous
Request for new e–mail access accounts;
Written request;

Call from user;

Log on the help desk;

Within 30 minutes
User Support

Requests

–      Written request;

–      Call or sms;

–      Log on the help desk

–      Diagnose/user manuals

Within 30 minutes
User support and training

– Written request

– Training schedule

– Carry out a Training Needs Analysis

Within four (4)

weeks from time of

receipt of request

or identification of

need to train

Escalation of ICT

equipment faults

• Diagnose the equipment

fault

• Identify spares required

• Deliver equipment to

vendor where necessary

• User collects equipment

after service/repair

Within six (6)

weeks after

equipment is

delivered to the

ICT workshop

Projects

Implementation

• Determine project

requirements

• Develop project proposal

• Tender Award

Within six (6)

weeks after

equipment is

delivered to the

ICT workshop
*Days mentioned refers to working days
Any inquiries/correspondences/complaints and complements may be directed to the following contacts:-
We are committed to Excellence in Service Delivery
CONTACT:
COUNTY HEAD OF ICT
TELEPHONE:
056 31850/2/3
E MAIL: vmotochi@kakamega.go.ke
             ict@kakamega.go.ke