Governor Oparanya gets out to rally residents to register as voters
Kakamega county Governor H.E Hon. Wycliffe Ambetsa Oparanya today visited voters' registration centers in Navakholo to inspect the ongoing exercise by IEBC.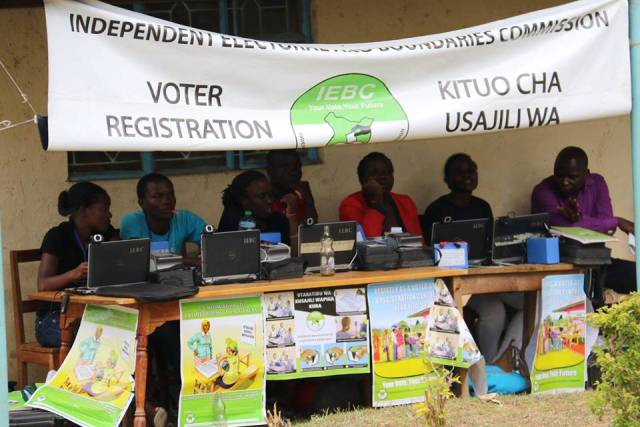 Despite combining five BVR machines at Eshilakwe in Navakholo Sub-County and mobilizing the residents through local radio stations and carrying out mini roadshows in the area, only 9 people were registered today at the center.
It became more shocking to learn that since the voter registration exercise began on 15th February 2016; to date Bunyala Central has registered 540, Bunyala West 531, Bunyala East 488, Ingotse/Matiha 393 and Shinoyi/Shikomari ward 363 people only as voters.
Governor Oparanya, accompanied by the Deputy Governor H.E Hon. Philip Kutima, took some time sensitizing the locals on the importance of getting registered as voters now. The two leaders challenged the residents to count on their numbers through massive voter registration.
The Governor will tomorrow conduct similar rallies in Butere Sub-County at Bumamu Girls School and Imanga Dispensary grounds.
Likuyani and Lugari will be visited by Governor Oparanya next week.