Oparanya meanders through slums on inspection of county projects in Kakamega and Mumias towns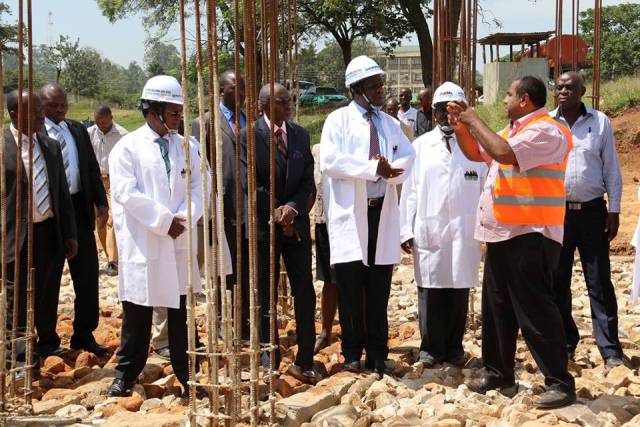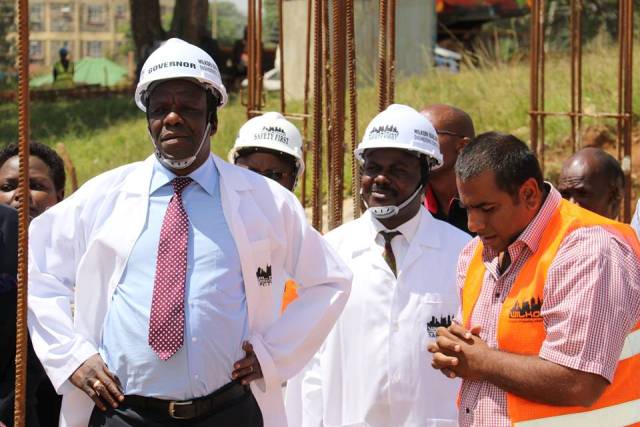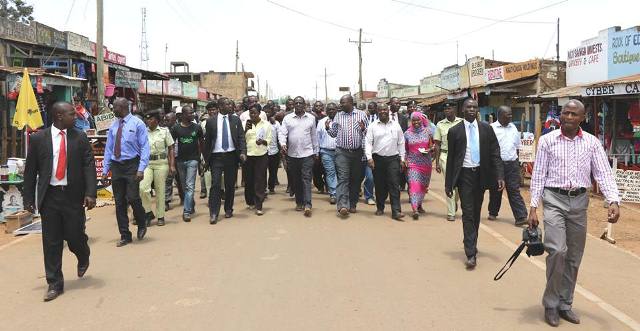 Kakamega County Governor H.E Hon. Wycliffe Ambetsa Oparanya on Friday last week and Monday this week inspected some of the county government projects in Kakamega and Mumias Towns respectively. While in Kakamega, the Governor checked on the commenced renovation of Bukhungu Stadium which is expected to be completed within four years.
On Monday the Governor visited a county functioning water project at Shibale, on-going Ekero market, an operating renovated Mumias Town slaughter house, county tarmacked roads in Mumias Town, Mumias Town Bus Park and High mast flood lights in the town.
Addressing the public at Mumias Bus Park, while comparing local contractors to their competitors from outside the county, Governor Oparanya noted that most resident contractors have less capacity to match their competitors in most fields. This became a fact after it was revealed that some incomplete roads in Mumias Town were awarded to local contractors who he said create lame excuses for not completing the projects in time. The Governor however challenged local contractors to bid for jobs they can deliver within agreed time frames.
On Voter Registration, Governor Oparanya reminded Kakamega County residents who have national ID's to ensure they get registered as voters before the on-going voter registration exercise comes to an end on 15th March 2016.