GOVERNOR OPARANYA'S MESSAGES OF CONDOLENCE
It is with profound shock to learn of the passing on of The Former First Lady of Kenya H.E Lucy Kibaki. Mama Lucy, who was promoted to glory today while receiving medical attention in London will be remembered for her passion for good health of children and women. Her legacy extends to the establishment of Mama Lucy Hospital in Nairobi, which she built to see her wish for a healthy society materialize. Mama Lucy played a key role of a mother for all during and after the reign of the Coalition Government. On behalf of the people of Kakamega County and that of my family, I send our deep condolences to The Former President H.E Hon. Mwai Kibaki and his family together with friends and relatives of Mama Lucy Kibaki.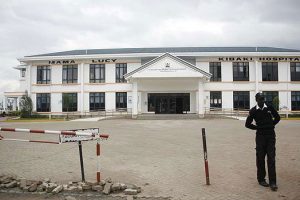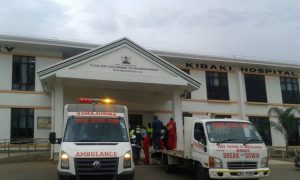 Similarly, on behalf of the residents of Kakamega County, I take this opportunity to condole with the family, friends and relatives of The Late Hon. Seth Lugonzo who died yesterday at Eldoret Referral Hospital.
Hon. Lugonzo was the Former MP for the Larger Ikolomani Constituency which included the current Shinyalu Constituency (1969, 1983 and 1988).
Hon. Lugonzo will be remembered for being the Pioneer and First Principal of the current famous Musingu Boys High School, he was the brain behind the establishment of Lirhembe Academy, Shikoti Polytechnic, Lirhembe Girls Secondary School and Lirhembe Mixed Secondary School.
Hon. Lugonzo's love for Education made him extend his generosity to the society by sponsoring many young people pursue their careers in higher levels of learning.
As a renown farmer, Hon. Lugonzo leaves a legacy of being the first person to introduce dairy farming in Ikolomani which led to the establishment of Shikokho Dairy Corporative in the constituency.
During his active political life, as MP for Ikolomani Constituency, Hon. Seth Lugonzo successfuly resisted part of Ikolomani to be hived to Vihiga. The late Hon. Lugonzo contributed immensely in the eradication of one single party system to the current multiparty system in Kenya in 1992.
As Governor, I empathize with both families of H.E Mama Lucy Kibaki and Hon. Seth Lugonzo.
May their souls rest in eternal peace.