KAKAMEGA COUNTY COMMEMORATES WORLD MALARIA DAY.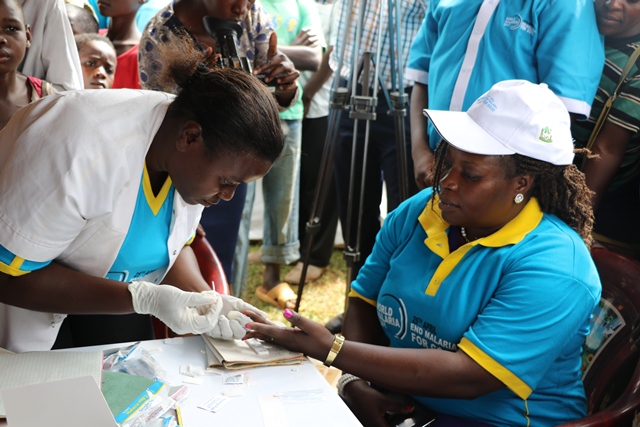 Residents of Kakamega County have been urged to aggressively campaign on the proper use of treated mosquito nets and visit health facilities for malaria testing and administration of of proper  medication instead of going for over the counter drugs. In 2015, the reported malaria cases in the county were 918,000 cases.
County Health Services  CECM Penina Mukabane called on the residents of Kakamega County to seek treatment from qualified medical personnel in health facilities near them. She noted that traditional forms of malaria treatment was a challenge on the curb against malaria. This years theme dubbed "END MALARIA FOR GOOD" is aimed at reducing malaria in Kakamega County especially among the expectant women and children.
Mukabane decried a shortfall in funding and the late disbursement of the county funds by the national government terming it a real challenge to the implementation of her ministerial services to the public. She however expressed optimism that she will streamline the health sector for the benefit of the local Kakamega County resident(s). She noted with concern that there was a shortage of anti-malarial drugs in the rural health facilities in the county and called on the National Malaria Control Unit to provide more drugs to fight the killer disease.
County Director of medical services Dr. David Oluoch seized the opportunity to encourage parents to take their children for polio vaccinations when the dates are announced. Dr. Oluoch announced a measles campaign vaccination drive to be carried out in the county from 16th -24th May 2016 for children between 9months-14years. He also mentioned the campaign themed "MULIKA TB, MALIZA TB" in conformity with the world wide global target of finishing TB by 2017 of which the dates will be announced later.
Other services offered during the event were free cancer screening, malaria testing and HIV/AIDS testing counseling.