Kakamega County leaders walk the path of devolution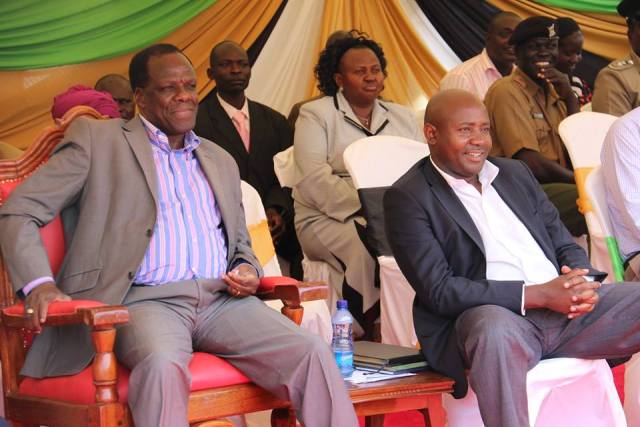 Leaders from Kakamega County have agreed to shelve their political differences and instead converge their resources and efforts in providing quality services to residents. Speaking in Mautuma Ward at Mukuyu market in Lugari Sub-County, H.E Hon. Governor Wycliffe Ambetsa Oparanya called on all leaders of Kakamega County to unite towards nurturing baby devolution deep in the grassroots. The Governor asked the honorable members and the general public to embrace a culture of sharing information on the different ideas, plans and programs to be undertaken by individuals or institutions so as to avoid duplications of projects which results into wasting public resources.
Lugari Sub-County MP Hon. Ayub Savula echoed the Governor's sentiments and committed to work closely with the current leaders, both at the National and the County levels. The Hon. MP applauded the Governor for his people oriented projects such as the 10km roads per ward, Kazi Mashinani, Mikopo Mashinani, One Cow Initiative, Oparanya Care, County Shelter Project, bursaries and County Education Loans, among others.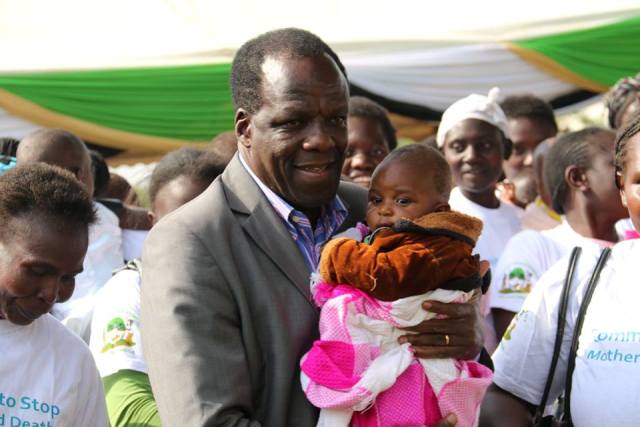 Governor Oparanya traversed Lugari Sub-County on Wednesday 27th January 2016 commissioning 10km roads per ward starting from Mautuma, Lugari and Lumakanda Wards. The Governor will wind up the commissioning of the 10km roads per ward in Chevaywa Ward at Nambirima Market, Lwandeti at Maturu Polytechnic grounds and Chekalini at Koromait market this Thursday 28th January 2016. This marks the final lap of the first face of the project that sees 600km of all weather roads constructed across Kakamega County, where most of the roads have never felt an earth mover since 1963.