National and county governments combine forces towards voter registration exercise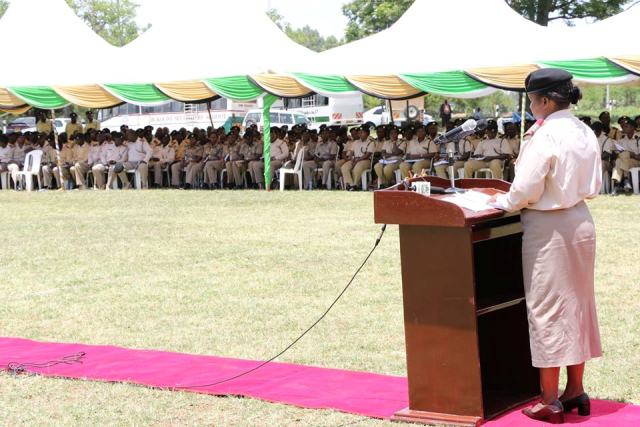 Kakamega County Governor H.E Wycliffe Ambetsa Oparanya has urged the residents to register as voters in large numbers so as to be able to constitutionally exercise their democratic right of voting.
The Governor spoke in a forum held at Kakamega Boys High School that saw both governments agree harmonize efforts of bolstering the ongoing Voter and National Identification Cards registration exercises in the county. Currently only 11,216 people have registered as new voters against the target of 367,687 holders of national IDs.
Kakamega County Commissioner Ms. Lucy Mulili called on administrators in both governments to work harmoniously in serving the locals.
The meeting that brought together Chiefs and their Assistants, Sub-County and Ward Administrators, Law enforcers, IEBC and ID Registration Officers resolved as follows;
1. Both Governments continues collaborating, consulting and working closely for the people of Kakamega County
– Both Governments to spearhead I.D and Voter Registration processes
– Village Elders, Assistant Chiefs, and Chiefs to ensure distribution of all uncollected I.Ds by the end of the week starting 29th February 2016
– National and County Governments to use all gatherings to rally, sensitize and mobilize citizens to register and apply for National Identification Cards and register as voters
– Any misunderstanding that may arise in line of duty between officers of both governments to be addressed by Deputy County Commissioner and Sub-County Administrators.