KAKAMEGA AND LAMU COUNTY SERVICE BOARDS BENCHMARK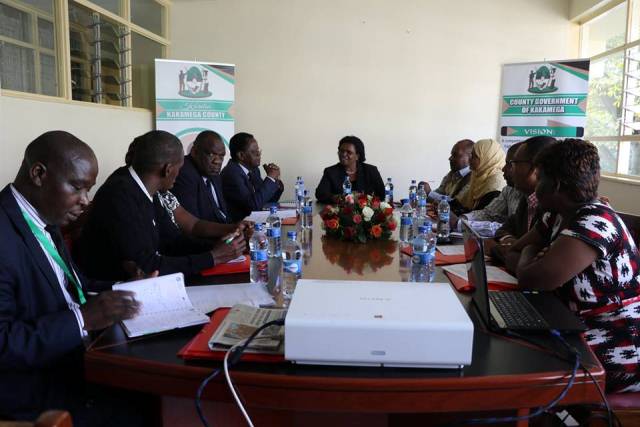 Kakamega County Public Service Board (KCPSB) hosted their counterparts from Lamu-the Lamu County Public Service Board- at the latter's boardroom to assess their capability on delivery of services and share experiences and strategies after three years since devolution inception.
The host chairperson Mrs. Rhoda Masaviru hailed the cooperation between the two boards terming it a milestone achieved in the growth of devolution between the two counties. Mrs. Masaviru termed the manner in which funds were being disbursed to counties by the government as irregular thus impacting negatively to the development agenda of the counties service boards. She further explained that the KCPSB was in the process of conducting suitability tests for deployment of county government employees to the relevant areas of their profession in order to scale up their performance.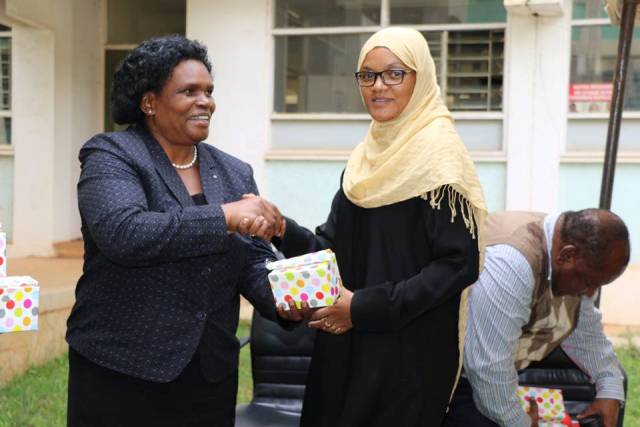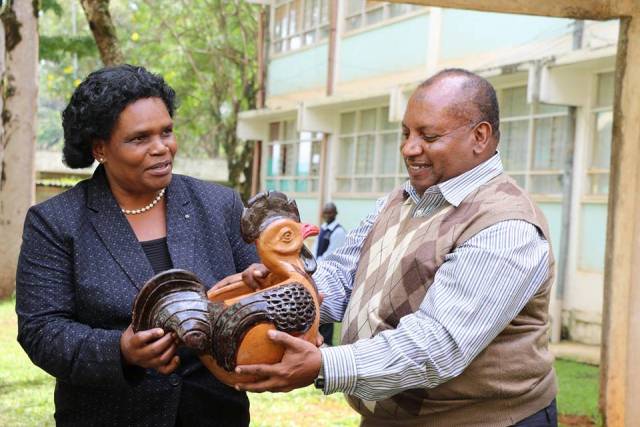 Kakamega County Deputy Governor, H.E Prof. Philip Kutima thanked the host county board for organizing a successful event saying he was now able to give an overview of the county structure and the strength and challenges it faces as a whole especially in employment matters. This he explained when the two boards paid him a courtesy call in his office.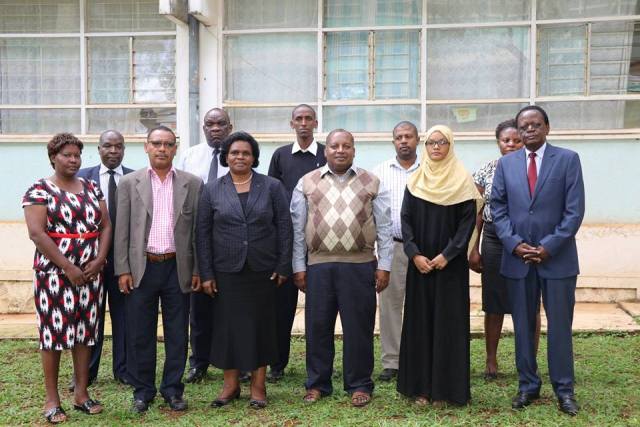 Lamu County Public Service Chairperson Mr. Ali Mbwarali called on revenue clerks to ensure efficiency in revenue collection.Mr. Mbwarali added that that could only see the light of the day if the right skilled professional individuals' by the county governments were recruited to serve in those capacities.
Other members in attendance were Kakamega County Board Vice Chairperson Hon. Maxwell Shamalla, members, Col. Job Akhulia, Mr. Walter Malenya and Ms. Diana Wakona among others..