KAKAMEGA COUNTY WINS SAFARI RALLY IN UASIN-GISHU
Kakamega County has once again broken a record for being the first county in Kenya to participate in Safari Rally Motor Sports for the second time in a row.
driving
The County scooped three trophies in both two wheel drive and four wheel drive categories in the Kisumu Motorists Club Safari Rally held at Kipkabai Farm in Uasin-Gishu County on Sunday 1st May 2016.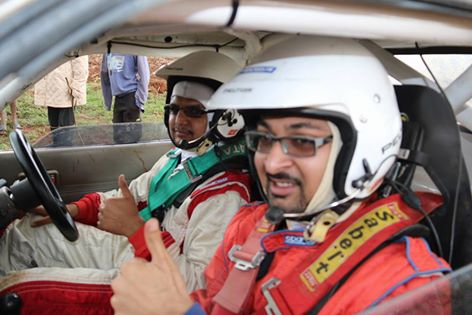 Ibrahim Kana, spinning a two wheel drive Toyota Levin, co-driven by Asif Salim, took the first position in his category and 3rd position Overall.
Navdeep Sandhu and his co-driver Mohamed Salim, driving a Subaru Impreza, SPV Class, emerged position 5 overall as their counterpart driver Khalid Umar, co-driven by Khurram Mansoor, in a Subaru Impreza GC8 Class S, took the sixth position.
Navdeep and Khurram encountered several mechanical problems that affected their speed and overall positions in the rally.
The 160km rally was won by Sam Karangatha and his co-driver, 20 years old, Edward Ngugi Ndukui of Extreme Kenya Racing Team, driving a Subaru Leon, Front Wheel drive in a total time of 1hr 6min.
All the participants were impressed by Kakamega County's move to sponsor her three safari rally drivers saying this is one way of marketing counties. Most drivers spoke of the common challenge of lack of sponsorship in the sport that is fast gaining it's lost glory in Kenya and East Africa.
Kakamega County Safari Rally Team Leader Paul Kibeu said after winning Two Wheel Drive and emerging position 6 overall in last years KCB Kenya National Rally Championship in Eldoret, the county has increased her participation by sponsoring two four wheel drive cars hence the positive move to third position in Uasin-Gishu. He added that all eyes now are on this Saturday's rally to be held at Kibos in Kisumu where expectations for Kakamega County are quite high.
CEC for Social Services, Youth and Sports Maj. Rtd. Suleiman Sumba said the government is using safari rally sport to market the county's tourism attraction sites and economic opportunities for potential investors. He said that plans are underway to have Safari Rally take place in Kakamega County this year.